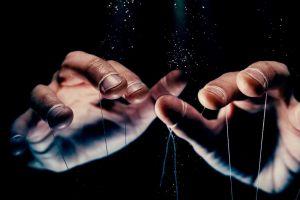 Academics who previously alleged that the Bitcoin (BTC) bull run in 2017 was manipulated, now claim that a single market whale was responsible for it.
One unnamed entity on Bitfinex appears capable of sending BTC higher when it falls below certain thresholds, according to University of Texas Professor John Griffin and Ohio State University's Amin Shams, Bloomberg reported. They claim that the transactions rely on the most popular stablecoin, Tether (USDT).
The authors examined Tether and Bitcoin transactions from March 1, 2017 to March 31, 2018, concluding that Bitcoin purchases on Bitfinex increased whenever Bitcoin's value fell by certain increments, according to the report.
The academics claim that this pattern is only present in periods following printing of Tether, driven by a single large account holder, and not observed by other exchanges. Moreover, according them, simulations show that these patterns are highly unlikely to be due to chance.
"This one large player or entity either exhibited clairvoyant market timing or exerted an extremely large price impact on Bitcoin that is not observed in aggregate flows from other smaller traders," their new peer-reviewed paper (not public yet) claims, according to Bloomberg.
Bitcoin price chart: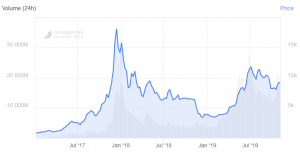 Tether rejected the claims, with General Counsel Stuart Hoegner arguing in a statement that the paper is "foundationally flawed" because it is based on an insufficient data set, the report said. The research was probably published to back a "parasitic lawsuit," the general counsel added.
As reported in October, a major class-action lawsuit has been filed against Bitfinex and Tether. The lawsuit claims that Bitfinex and Tether manipulated the cryptocurrency market and caused "the biggest financial bubble in human history." The plaintiffs insist that defendants' liability to the putative class likely surpasses USD 1.4 trillion U.S. dollars.
At pixel time (08:04 UTC), bitcoin trades at c. USD 9,234 and is down by 0.5% in the past 24 hours and by 2% in the past week. USDT trades above USD 1.