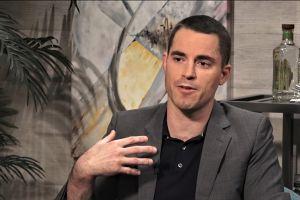 Bitcoin Cash was briefly the only token in the green among the top 10 cryptocurrencies by market capitalization today – likely boosted by news of the launch of a new USD 200 million fund.
The token's chief proponent, Roger Ver, announced yesterday that Bitcoin.com would be launching what he called an "ecosystem investment fund" to boost the token's growth. He stated that the fund would be used to invest in businesses that want to build on the Bitcoin Cash network.
As Bitcoin tumbled toward the USD 8,000 threshold, the price of BCH was growing by just under 0.6% in the past 24 hours, with every other top-10 coin down at around 05:00 UTC. However, at the time of writing (08:28 UTC), the token was back in the red with Bitcoin and the rest of the chasing altcoin pack, with a 24-hour growth rate of -0.7%. It either case, it's still the best performing top coin, as other major tokens dropped up to 5%.
BCH price chart: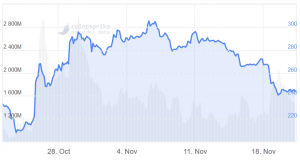 Ver and Bitcoin.com have been on a push aimed at driving up interest in Bitcoin Cash of late. At an event in London, Ver claimed, per Coinrivet,
"With some of the business development deals we have brewing at Bitcoin.com, I am certain there will be significantly more places accepting Bitcoin Cash than any other cryptocurrency shortly."
The Bitcoin Cash network was upgraded earlier this month, with prices falling ahead of the operation.
Ver and Bitcoin.com have high hopes for the token, which the former has stated will be worth "99,900% more" than its current value at some point in the future.