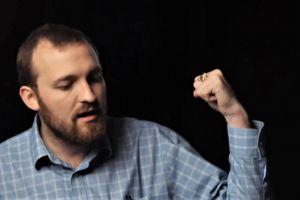 Cardano (ADA) chief Charles Hoskinson has hit out at the Stellar Development Foundation (SDF)'s recent decision to burn 55 billion XLM tokens – worth some USD 4 billion at the time.
Hoskinson stated that the move has created little in the way of value for Stellar – and claimed that the funds should have been invested in development.
In an ask-me-anything video live-streamed on his YouTube channel earlier this week, Hoskinson was asked whether he considered that the SDF's decision had been a mistake. He answered,
"What value did [the token burn] create for Stellar? There was a short-term price appreciation that the markets took back. And they've permanently lost all that value that could protocol development, or for community development."
Hoskinson claimed that the SDF had prioritized short-term gains, at the expense of the protocol's integrity. He also opined that token burns were intrinsically a bad idea.
He stated,
"It's like basically saying, 'I can't figure out what to do with this big pile of money, so I'm just going to set it on fire to make money scarcer, to give a small gift to everybody. It's insanity. Burns never work – they're market manipulation in the short-term for speculators at the expense of the future of the protocol."
"Stellar isn't mined, so the lumens now in public hands are there because we've worked hard to get them there over the last four years. As for the other two allocations, in time and after a lot of thought, we've come to realize they're too large. SDF can be leaner and do the work it was created to do using fewer lumens," the Foundation said at the time.
XLM prices rocked up to just short of 19% after the burn, but the token has gone on to suffer along with Bitcoin and other leading altcoins during the most recent price tumble.
At pixel time (08:30 UTC), XLM, ranked 10th by market capitalization, trades at c. USD 0.059 and is down by 6.5% in the past 24 hours, by 19% in a week and by 5% in the past month. The price is also down by 70% in the past 12 months.
XLM price chart: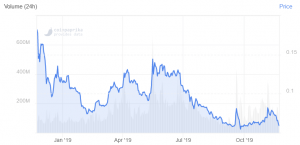 Meanwhile, in July, major crypto exchange Binance, said that its team "will not spend a penny" of its allocation of BNB tokens. Instead, all tokens allocated to the team (worth USD 2.4 billions a the time) from the initial coin offering (ICO) back in 2017 "will be burned." Various commentators suspect that Binance might have more than one ulterior motive in pursuing its token burns.