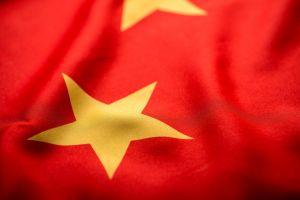 China's President Xi Jinping urged the country to accelerate the development of the blockchain technology due to its importance "in the new round of technological innovation and industrial transformation" of China.
The President was speaking at a group study session of the Communist Party of China Central Committee Political Bureau on the development of blockchain, Xinhua reported.
Meanwhile, bitcoin price jumped on the news and is up by more than 1% in the past hour. At pixel time (11:50 UTC), bitcoin trades at c. USD 7,625 and is also up by 1.8% in the past 24 hours.
4/ President Xi: We must take blockchain as an important breakthrough for independent innovation of core technologi… https://t.co/2IatBmMqgP

— cnLedger (@cnLedger)
"Now that's pretty big!! Seeing China fully embrace blockchain technology in such a public way is great for the entire crypto industry, which in turn is great for Bitcoin," according to Mati Greenspan, Senior Market Analyst at eToro.
"This will be the space race of our generation. America has to embrace the technology, including Bitcoin, or we risk being left behind," Morgan Creek Digital co-founder Anthony Pompliano reacted on twitter.
Gabor Gurbacs, Director of Digital Asset Strategy at an investment management firm VanEck, added: "That's the right response from a superpower to any promising technology."
@MrHodl @APompliano In this context, it'll likely be a (semi-)permissioned distributed network to facilitate financ… https://t.co/KrBYGOaFVe

— Gabor Gurbacs (@gaborgurbacs)
As previously reported, China is expected to launch their digital renminbi soon, which might "re-wire [much of the world]."
Meanwhile, in May, Xi Jinping said that the country needed to "build a powerful world of science and technology more than any other time in history," and made specific mention of blockchain technology.
The announcement today comes hot on the heels of recent claims that the U.S. could face security risks if it continues to shirk away from public spending on innovation. For example, Mike Brown, the director of the Pentagon's Defense Innovation Unit, a branch of the Defense Department, identified 16 technology categories – including cryptocurrency – where China is currently ahead of the United States.
Moreover, in an attempt to defend their Libra project, Facebook's CEO Mark Zuckerberg, told the U.S. lawmakers that "China is moving quickly to launch similar ideas in the coming months. Libra will be backed mostly by dollars and I believe it will extend America's financial leadership as well as our democratic values and oversight around the world. If America doesn't innovate, our financial leadership is not guaranteed."