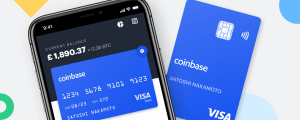 Crypto Briefs is your daily, bite-sized digest of cryptocurrency and blockchain-related news – investigating the stories flying under the radar of today's crypto news.
Adoption news
Coinbase Card, a Visa debit card issued by Coinbase, is now also available in Bulgaria, Croatia, Denmark, Hungary, Iceland, Liechtenstein, Norway, Poland, Romania, and Sweden, the company announced. Previously, it was available in 19 European countries only. Coinbase Card is powered by customers' Coinbase account crypto balances, giving them the ability to pay in-store and online using BTC, ETH, LTC. The company also said today that customers can now spend using their BAT, XLM, XRP, ZRX and REP wallets.
A media outlet run by the Chinese military has suggested rewarding the country's soldiers in cryptocurrency. Per the South China Morning Post, the People's Liberation Army Daily published an opinion piece stating that the army could look to reward good service with tokens on a daily basis – and dock crypto bonuses as a punishment for poor-performing military personnel.
Major international bank HSBC has announced that it will launch a blockchain pilot with the Singapore Exchange (SGX) and state-owned Singaporean holding company Temasek. In a statement, the parties said that they intend to develop blockchain-powered fixed income securities issuance solutions, with a focus on Asian bond markets.
Another South Korean company is set to launch a blockchain-powered halal food certification platform. Per DDaily, NDC is teaming up with Malaysian company Islah Venture and Germany's TE Foods to develop a commercial halal food traceability solution. Last month, South Korean telecoms provider KT stated that it was also launching a halal certification system, this time in conjunction with blockchain startup B-square.
QEDIT, a company that provides zero-knowledge proof (ZKP) asset transfer technology, partnered with with Samsung's subsidiary, Samsung SDS, in order to integrate QEDIT's private asset transfer technology in Samsung SDS's Nexledger blockchain. The emailed announcement says that this comes after the successful implementation of their private asset transfer solution in the Nexledger blockchain, which enables digital payment and financial privacy among banks when assets are transferred.
The Garage, a new major blockchain incubator created by blockchain researchers, entrepreneurs, and investors, announced on its website that they are officially opened in Paris. It's a complete infrastructure to support any kind of blockchain startup, they say, and it's meant to be a hub where developers can share ideas, but will also serve to provide visibility to the industry. Their goals is to have 20 to 25 statups incubated per year.
Celsius Network, a cryptocurrency platform which distributes 80% of its revenue to its depositors, said it has surpassed USD 4.25 billion in loan origination, USD 450 million in deposits and over USD 5 million in interest income for its depositors. The company claims that the platform achieved a 93% increase in coin loans this year, as well as a 66% increase in interest payments and a 50% increase in customer deposits and collateral from loans under management.
Krungsri (Bank of Ayudhya), the fifth largest bank in Thailand, launched the Krungsri Blockchain Interledger in order to offer to its customers a real-time funds transfer between Thailand and Laos. The announcement says that the platform will facilitate transactions in USD and THB to support and improve cross-border trade between the two countries.
MintDice, an online digital currency casino, added its first new game since launch, called Bit.Rocket - a Bitcoin crash game that allows users to earn Bitcoin by predicting when the rocketship will randomly explode. The platform has additional plans for the future, including a rewards program, further additions to social games and what it describes as "two brand new/first to market games," planned for the beginning of 2020.
Regulation news
Cryptocurrency tax-calculating software sales are booming as tax authorities' demands become stricter. Per Bloomberg Tax, a number of retailers are reporting a spike in product sales with new registrations "roughly tripling" after the Internal Revenue Service sent out crypto tax warning letters to American traders earlier this year. (Learn more: Top 8 Crypto Tax Platforms)
The Association for Financial Markets in Europe (AFME) issued its five "recommendations for delivering supervisory convergence on the regulation of crypto-assets in Europe." It's meant to encourage regulators and crypto-related entities to cooperate by providing these suggestions:
establish a pan-European crypto-asset taxonomy
set clear expectations for market participants on the process for issuing crypto-assets;
apply activities based and technology agnostic regulation
use existing regulation for regulated activities with amendments if required
prioritize convergence of regulatory frameworks with other global and regional initiatives.
Investment news
Messari, a crypto market data provider, said it has raised USD 4 million in an investment round led by Uncork Capital. Fellow participants in the round include Blockchain Capital, CoinFund, Danhua Capital, Fenbushi Capital and Coinbase Ventures. Ex-Coinbase CTO Balaji Srinivasan has also invested in the company.
Compound, an automated lending platform, has recently raised a USD 25 million Series A round from venture capital firm Andreessen Horowitz and now has over USD 150 million worth of assets on its platform, founder Robert Leshner told Fortune. The company plans to use its new investment to make the service more accessible to "ordinary people."
Exchanges news
OKEx today announced the launch of USDT-Margined Futures. BTC/USDT Futures Contracts officially went live today on OKEx futures market. The available range of the leverage is 0.01-100x.
South Korean cryptocurrency exchange Bithumb says it has applied to open an office in the Busan blockchain regulation-free zone, an area designated for blockchain growth by the central government. Per Paxnet News, the exchange has submitted its application to the government, which will announce its decision in February 2020.
Hong Kong-based cryptocurrency service provider Crypto.com launched its cryptocurrency exchange for more than 1 million of its users - the Crypto.com Exchange. The exchange will initially support BTC, ETH, XRP, LTC, EOS, XLM, USDT, CRO, and MCO across 3 core pairs: BTC, CRO, USDT.
Crypto startup Amun AG said it launched the Amun Tezos exchange-traded product (ETP). The product will be traded on Swiss SIX exchange, which will charge an annual management fee of 2.5%.
Luxembourg-based major cryptocurrency exchange Bitstamp announced that it hired Andrew Leelarthaepin to lead Bitstamp's business development efforts in the Asia-Pacific (APAC) region. Leelarthaepin, who has extensive experience withing the financial industry, including cryptocurrencies, will be in charge of Bitstamp's expansion in this region "to meet the growing level of demand for the exchange's services."