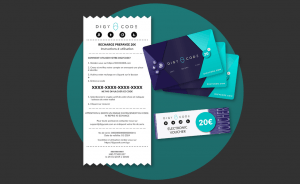 Disclaimer: The text below is a sponsored article.
_________
Let's be honest, nowadays, buying cryptocurrencies is still not an easy process! The most common solution is to use a crypto exchange. Unfortunately, before receiving the chosen cryptocurrencies in your wallet, it is necessary to follow the registration process (different for each exchange and often pretty tedious), to be validated (KYC policy - Know Your Customer - which can take a lot of time), and to manage to find a way to send your fiat on the platform, which can also be a difficult step to go through.
While some exchanges try to make the user experience more intuitive and comfortable, the reality is such that crypto beginners often have to deal with a lot of complexity. However, here is the good news: there is another way to do it; a simple, fast, and secure solution, available everywhere in Metropolitan France, Reunion Island and Monaco: the DIGYCODE refills.
What exactly is DIGYCODE?
DIGYCODE is the first Bitcoin recharge service in France. It was launched in August 2017 and is available from many local shops such as tobacco stores and news dealers, gas stations, supermarkets, phone and photography stores.
How does DIGYCODE work exactly?
The way DIGYCODE works is extremely simple. By purchasing a coupon or a recharge card, you receive a secret code that is activated on the platform DIGYCODE.com. Once the KYC is done (this verification takes less than an hour during daytime), you'll be able to receive on the wallet of your choice the cryptocurrencies that you bought (up to 1 000 € each day and € 10,000 each month.
Currently, refills can be exchanged for five cryptocurrencies: Bitcoin, Ethereum, Litecoin, Dash and Ripple. Other popular cryptocurrencies are likely to be added in the upcoming months.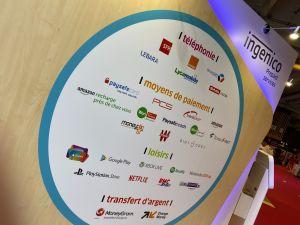 What are the main benefits of using DIGYCODE?
It's easy to use (you can get cryptocurrencies in just a few steps).
It is accessible (there are nearly 10,000 points of sale in Metropolitan France, Reunion Island, Monaco...).
It is safe (DIGYCODE has a partnership with Ingenico, world leader in integrated payment solutions).
DIGYCODE fits every budget (the prices of its three refills are 20 €, 50 € and 200 €).
Tell me more about DIGYCODE
DIGYCODE belongs to DIGITAL SERVICE, a company based in Toulouse (France). Since 2014, the company has developed a whole range of services aiming at making the access to cryptocurrencies easy. These services include:
ZEBITCOIN, a website for easy and fast purchase of online cryptocurrencies.
DIGYWALLET, a free multiplatform open source Bitcoin wallet.
ZEBITEX, the first French cryptos / euros trading platform offering several hundred pairs in Euros, Bitcoin, Ether …
DIGITAL SERVICE is also the co-organizer of the BREAKING BITCOIN conference and the BUILDING ON BITCOIN conference.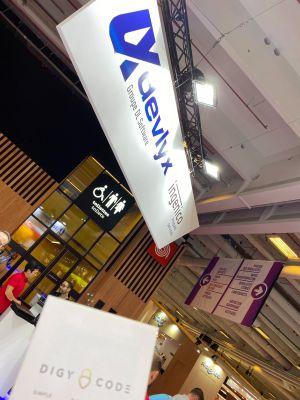 Latest news:
The 1st anniversary of the partnership with INGENCIO has just been celebrated at the Paris Losange Expo 2019 (for the tobacco manufacturing industries), an event which was also the occasion for DIGYCODE to announce the upcoming deployment of its offer in the West Indies.
A mobile application that will allow you to activate your recharge even more easily and make crypto to crypto trading in one click is being created, and should be released in the first quarter of 2020.
It is possible to buy coupons online with a phone package via YOUPASS, a partner of DIGYCODE.
Don't wait any longer and register now!
For more information: Digycode.com