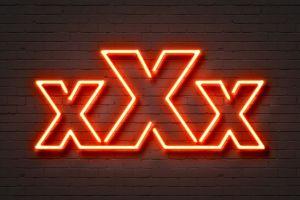 The Cryptoverse, including CEOs of Binance and Tron, is advising PornHub, a major porn website, and their performers on how to deal with their payment conundrum after PayPal stopped model payouts: use more crypto. (Updated at 15:37 UTC: updates in bold).
"We are all devastated by PayPal's decision to stop payouts to over a hundred thousand performers who rely on them for their livelihoods," the adult website stated in their urgent announcement.
A PayPal spokesperson told Cryptpnews.com, that "following a review, we have discovered that PornHub has made certain business payments through PayPal without seeking our permission. We have taken action to stop these transactions from occurring." PornHub did not respond to our request for comment.
In either case, the Cryptoverse has been lending a hand, suggesting to the performers to abandon the "puritanical" payment processors, as one Twitter user described them, and to try crypto. SetProtocol product marketing manager Anthony Sassano commented that "stablecoins are a much better choice than Bitcoin (BTC)" if one want to hold those coins for even the smallest amount of time. Some commentators agree that the most liquid crypto is the best choice if a person wants to receive crypto, covert it to fiat and send it to their bank account right away.
On the other hand, Jeff Garzik, the CEO of blockchain startup Bloq, asked: "What cryptocurrency technology is realistically up to the challenge of handling all of the payment flows from BigSite to Paypal right now, today?"
BTC? Small payments discouraged
BCH? Pro-payment + b/w constrained vs Pornhub traffic.
Lightning? Not ready + b/w constrained
EOS/3rd gen fast-tx chain? Maybe. Still a ton of on-chain traffic.
Tax events, if not a stablecoin.
So, then: A stablecoin + helper network. Candidates?

— Jeff Garzik (@jgarzik) 14 November 2019
Even CEO of major cryptocurrency exchange Binance, Changpeng Zhao, joined the conversation:
Sounds like an opportunity for #crypto? https://t.co/vHG8XrtHU5

— CZ Binance (@cz_binance) 14 November 2019
Another CEO, this time Justin Sun of Tron (TRX), said that PornHub accepts TRX payment. "We need to add USDT-TRC20 supports too," he tweeted.
Many other provided their opinions too:
Crypto, personal portal... LOL. I don't understand what that even is. I'm cool with just direct deposit into my bank account.

— Shyla Jennings🦄 (@shylajdotcom) 14 November 2019
when you get paid with $ you have to go through a centralized third party (paypal, etc.) and can be "blacklisted" but when you get paid through crypto it is just peer to peer so you get paid directly from the customer.

you can then exchange the crypto for $ which is quite easy!

— tunez 2.1 🥶 (@cryptunez) 14 November 2019
Under their current method of payments, the site lists Paxum wallet, check, direct deposit and Verge (XVG) cryptocurrency that needs to be accompanied with a Verge wallet for the recipient to accept a payment. "We'll use the Verge > USD conversion rate from 12:00PM EST on the 6th of each month," the site explains.
PornHub claims it averages over 100 billion video views a year, with 20 million registered users, as well as over 100 million daily and over 36 billion yearly visits. It started accepting Verge in April 2018 in order to follow community's privacy and payment preferences. And though XVG dropped at the time of the announcement of the partnership with PornHub, it's now seeing a rise.
At the moment of writing (9:14 UTC), the price of XVG is USD 0.0038. It appreciated 2.91% in the last 24 hours, though it saw a drop of 4.64% in a week.
Meanwhile, as Beijing found it more difficult to spread the anti-Hong Kong-protests narrative after thousands of such accounts have been removed from major sites YouTube, Twitter and Facebook, it turned to PornHub as a new platform for propaganda videos, writes Quartz. The article mentions three separate accounts with eighteen videos in total at the time.