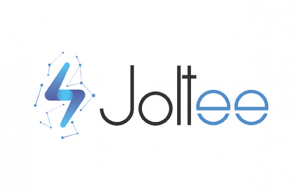 Disclaimer: The text below is a sponsored article.
_________
Current corporate or public pay-as-you-go electric fleet of cars, bikes, scooters or solowheels are inefficiently insured. Where insurances corporations see claims as a nightmare to address and where consumers see insurances associated with negative events, Joltee saw a bridge to build and brought together several large corporations within an ecosystem composed of insurances companies and electric utilities in order to bring in an original solution.
Solving two pains at once.
Joltee wants to lower the number of claims that each insurance is facing through a driver oriented reward program: the better your drive, the more you earn. This is a brand new reasoning for the insurance industry, having the opportunity to make their clients driving better. A win-win philosophy far away from the "You Break, You Pay" standard.
More precisely, Joltee provides insurance corporations insightful data about their clients' driving behaviour through a monitoring dashboard. Data are stored in a secured and transparent blockchain based platform. In the meantime, a fidelity program designed with an artificial intelligence algorithm enables drivers to get a reward if they drive well, if they respect the vehicle and if they contribute to the community. The reward will be distributed as a home-made cryptocurrency called JOLT.
JOLTs unlock a world of opportunities.
Joltee connects electric vehicles manufacturers, insurers, infrastructures and drivers. The more the driver owns JOLTs, the more he gets the ability to perform some actions designed within the Joltee ecosystem such as charging vehicles at electric stations (Izivia), paying electricity bill (EDF), subscribing to insurance services (Generali) or upgrading to a higher status and unlocking more luxurious vehicles within a corporate electric fleet. It is also possible for JOLT owners to challenge each others by betting their JOLTs on who is the best driver. How you take your turns and how regular you drive are among the criteria taken into account by Joltee's Google Maps-based drive analyser.
By mid 2020, Joltee is planning to aggregate current mobility players such as Lime, Kapten or even Voi to use these JOLTs to pay their mobility services in their respective mobile applications. Joltee is currently approached by many other companies such as JCDecaux or RCI with promising partnerships and opportunities for the Joltee community ahead.
JOLTs for sale : ICO.
Joltee has just launched a private sale with a 50% discount before the platform goes live in March 2020. The private sale will end no later than January 30th, with main sale planned for Q1 2020 and token listing for Q2 2020. We understand that 40% of the allocated sum will go to the platform development. The presale is managed by Swisscom Blockchain, one of their partners and a notorious bank in Switzerland, specialized in cryptocurrencies. JOLTs can be exchanged as an ERC20 on exchange platforms.
__________