It was another week of ups and down in the Cryptoworld. While analysts advise us to keep our eyes on the price formation on large Asian exchanges, XRP jumped the highest among the top 10 on Monday, BAT jumped after Brave's major news, six coins in the top 50 went up by two digits, BNB jumped too following Binance's and Amun's ETP launch, and we learned that there's big money coming for BTC. But mid-week, the market turned red, and ETH was one of its first victims. We discussed what BTC halving might mean for miners, and we've also seen that Pyongyang cyber-criminals becoming more skilfull as crypto thieves. And as Binance reached USD 1bn in profit, their CEO is confused over the price of BNB.
Meanwhile, G7 went to war over control for money; central banks realized they can't ignore crypto anymore; Coinbase said they were granted an e-money license by the Central Bank of Ireland; and Telegram postponed the launch of its TON and Gram after SEC's regulatory move. And while this has been happening, Venezuela will hand out millions in Petro, Bermuda has its own crypto surprise, and Ripple made three crypto wallet-related steps that might help XRP reach a wider audience. We've also learned that five giants will begin a pilot for a blockchain-powered vehicle identification platform.
Finally, security experts discussed an 'ideal' security setup, 6 crypto experts told us what might encourage people to use Bitcoin, and Lil Bubble talked to us about his music and about the Cryptoverse. Also, if you'd like to buy a charming 19th-century church, you can do so for 180 BTC.
And now, the jokes.
__________
They must! They must...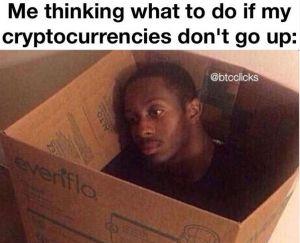 __
When you want to collect them all.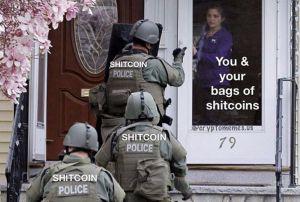 __
For all the daydreamers in the Cryptoverse.
Me thinking about all the sats I would have if I hadn't fomo'd into shitcoins pic.twitter.com/7htmqnDwgn

— ₿rekkie von [Pay me in] ₿itcoin (@BVBTC) October 14, 2019
__
Establishing limits in a relationship is imperative.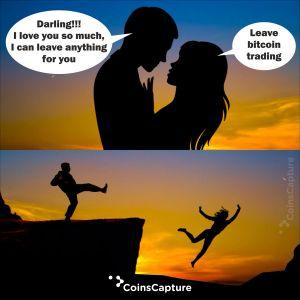 __
A repeatable event.
$BTC: crypto community in disbelief right now pic.twitter.com/gYlwhXBz9U

— Josh Rager 📈 (@Josh_Rager) October 11, 2019
__
Look, feelings are complex.
me when the market dumps but I've got a song about dumping ready to roll but it's still sad at the same time pic.twitter.com/WmAJWAlAa2

— lil bubble 📉 (@TheCryptoBubble) October 18, 2019
__
Brot is Bread's German cousin.
This is my cousin.
He invented #ethereum pic.twitter.com/zMNGR6OJfy

— Brot KnoblauchHaus (Parody account) (@BredGarlicHouse) October 10, 2019
__
When you just can't even.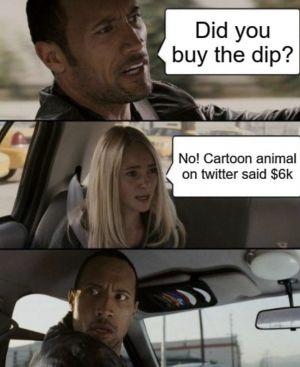 __
The difference is apparently very noticeable.
When you say no to shitcoins and finally clean up your portfolio
pic.twitter.com/K4LjqxKlEZ

— ₿rekkie von [Pay me in] ₿itcoin (@BVBTC) October 10, 2019
__
One of its favourite games.
Bitcoin right now playing games with alts... pic.twitter.com/VVyOaDVE8X

— Panama ₿ (@Panama_TJ) October 15, 2019
__
Smart contract writing one year photo challenge.
First day writing smart contracts / one year later pic.twitter.com/bp87kVS5ED

— César Rodríguez (@kesarito) October 10, 2019
__
Darn you, banks! Even dragons are switching to crypto!
The Decentralization of Smaug from r/Bitcoin
__
Crypto-knowledgeable Jasons.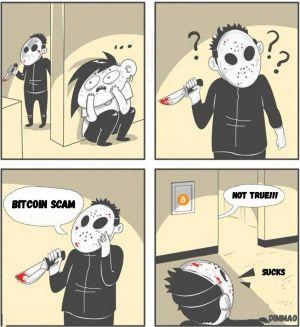 __
Newbie lesson 1.
Shared Excel sheet with everyone's money on it. Needs your password to spend.

— Richard Heart (@RichardHeartWin) October 15, 2019
__
Newbie lesson 2.
this is how the $crypto markets work pic.twitter.com/mipjOQEIeK

— The Crypto Dog📈 (@TheCryptoDog) October 16, 2019
__
They're just difficult to find.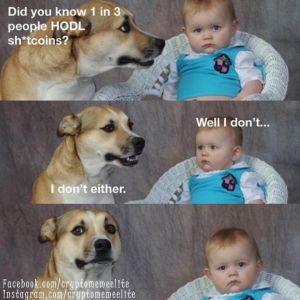 __
For the heavier market flows.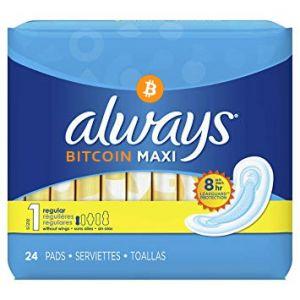 __
Please. You know you're not getting any.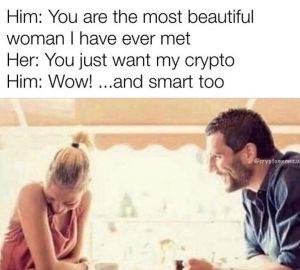 __
Hm, must've been a quiet night.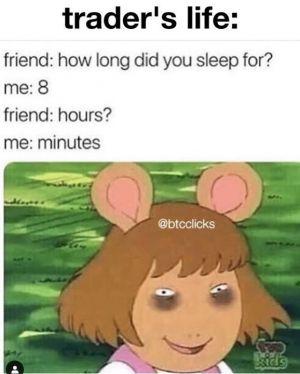 __
Ugh! So close!