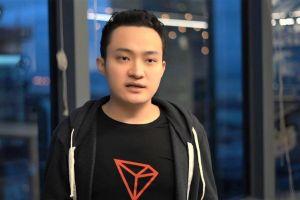 Crypto Briefs is your daily bite-sized digest of cryptocurrency and blockchain-related news – keeping you up-to-date with under the radar crypto news from around the world.
Adoption news
The world's largest smartphone maker, Samsung, has integrated Tron (TRX) support to its mobile wallet marketplace, the Samsung Blockchain Keystore. A release note on the Samsung Developers website from October 29th states that APIs to support Tron transactions have been added to Samsung Blockchain Keystore SDK (software development kit) v1.2.0. This comes after the founder of Tron, Justin Sun, teased that the blockchain project will make a new partnership "with a hundred billion USD megacorporation." Sun tweeted that it will not only benefit TRX "but all TRC10&20 tokens" including BitTorrent (BTT) and Wink (WIN). "It will broadly distribute Tron dapps and tokens to billions of customers," he added. Indeed, with this Tron support, APIs for all the TRC10 or 20 tokens and Tron-based dapps (decentralized apps) should be be more accessible to Samsung's Blockchain Keystore users. At pixel time (10:51 UTC), TRX trades at c. USD 0.022 and is up by 5.3% in the past 24 hours and by 40% in the past week.
A Chinese central bank official says the country's banking sector should "speed up blockchain innovation." Per Reuters, Li Wei, head of the People's Bank of China's technology department, urged commercial banks to "step up their application of blockchain technology in order to embrace digital finance."
A report from News Tomato claims that the Kakao Group is set to pay Klay incentives to high-performing partners of its Klaytn blockchain platform in a bid to drive up transactions and active daily users. The platform has built up a powerful-looking roster of partners and governance council members but appears to believe that transactions on the platform need a boost.
Paxos Trust Company, a New York-regulated financial institution that digitizes and mobilizes assets, received No-Action relief from the U.S. Securities and Exchange Commission (SEC) to introduce Paxos Settlement Service. The platform will soon begin processing transactions for a limited number of broker-dealers for certain listed U.S. equity securities, while Credit Suisse and Société Générale will be the first in a group of early adopters to use Paxos Settlement Service, "settling U.S. equities outside the legacy infrastructure for the first time in nearly half a century," Paxos says.
The Inter-American Development Bank (IDB) has engaged a blockchain platform for dapps, ChromaWay, on a two-year project in Bolivia, Peru, and Paraguay, during which they will evaluate how blockchain technology can contribute to solving some of the major problems of land administration in South America, and it will look into applying blockchain protocols to land registration and lending, the announcement says. ChromaWay plans to utilize their full open source suite of relational blockchain-related technologies for the project which will start in November this year, titled "Distributed Ledger Technology (Blockchain): The Future of Land Titling and Registry."
The total value of crypto assets locked in decentralized finance (DeFi) apps more than trippled in a year and now stands at ETH 3.37 million (USD 636 million), according to DeFi pulse, an analytics and ranking site for DeFi. Maker dominates the market with ETH 1.7 million being locked. As recently reported, DeFi dapps are experiencing "huge growth" with Ethereum-powered services leading the way.

Zero-knowledge proof privacy solution by QEDIT, a privacy-enhancing technology provider based on zero-knowledge proof cryptography, has been integrated in professional services company Deloitte's 'Eduscrypt' platform, the emailed announcement states. The Eduscrypt platform uses blockchain technology to enable organizations to track, share, and validate qualifications of staff.

Source: defipulse.com

Reports from outlets Diario Bitcoin and Criptotendencias have suggested that new restrictions on dollar buying imposed by the government in Argentina could well push the country's citizen's further toward Bitcoin and altcoins. The country's peso fiat has had a troubled 2019 so far, and figures from exchanges have shown that transaction volumes have grown in recent weeks. Diario Bitcoin says conditions are currently right for a potential Argentinian "crypto stampede."
Mining news
China's Sichuan region is looking to take steps to attract more Bitcoin miners to the region. Per Sichuan Daily, authorities in the region want to look at ways to provide miners considering setting up in the area with surplus hydroelectric power. Authorities have been clamping down on unauthorized miners in the region, but say they are keen to bring more miners to Sichuan, so long as they abide by regulations.
Investment news
A major Chinese bank named China Merchants Bank has invested an unknown amount in Hong Kong-based crypto wallet operator BitPie. The latter has been a hit among Chinese users, and claims to be the biggest wallet service in Asia. The bank made its purchase via a Hong Kong subsidiary, reports media outlet Tuoluo Caijing.
Regulation news
Alex Momot, the CEO of blockchain firm Remme says Ukraine will lose up to USD 0.4 million if it adopts new crypto regulations proposed by blockchain business advocates and a group of 50 or so MPs. In a Facebook post, Momot says Ukrainian startups would likely choose to relocate to parts of the world that welcome blockchain-related business than remain in Ukraine and pay additional taxes.
Four fintech collectives have joined forces to urge the Spanish government to create a sandbox where blockchain companies can trial their services – without the burden of regulatory restrictions hanging over them. Per Criptonoticas, Spanish companies are becoming mired down in red tape, with regulators causing delays of "up to two years" for companies hoping to debut their new blockchain-powered services. The companies say the sandbox would provide an "effective, safe and transparent way to develop, analyze, study and use cryptocurrencies" for all parties.
Trading news
On November 6, OKEx aims to launch cryptocurrency-based futures contracts settled in USDT. The major exchange will support USDT pairs including BTC, ETH, BCH, EOS, XRP, BSV and TRX with leverage up to 100x.
Libra news
Oki Matsumoto, the CEO of Japan's Monex Group, a financial firm that owns the Coincheck crypto exchange, said he wants Monex to join the Facebook Libra Association, but added that Libra may experience a "reasonable delay" as it battles regulators. Per Nikkei, Matsumoto said that he expected "other countries and companies" to follow suit after China releases its forthcoming digital fiat.