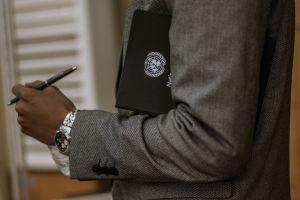 The UN believes that North Korea is training its most talented young IT talents to become elite cryptocurrency hackers – and thinks Pyongyang is a using a fake Hong Kong blockchain company as a front for money laundering schemes.
Per South Korean media outlet Chosun, South Korean MP and parliamentary committee member Cho Won-jin says he has analysed recent reports prepared by the UN Security Council Sanctions Committee on North Korea.
According to the data in the report, the UN has discovered that a special unit of the North Korean government selects and nurtures potential "cyber agents," identifying prodigious IT talents when they are still children, and training them with the express purpose of hacking cryptocurrencies.
In August, the UN claimed that Pyongyang has raided some USD 2 billion worth of cryptocurrencies and other funds in an ongoing campaign to fuel its weapons programs.
The media outlet says the UN committee's report also contains details of how Pyongyang set up a blockchain company in Hong Kong as a means of dodging American sanctions.
The company, Marine China, is said to have one sole investor – named Julian Kim, who also goes by the pseudonym Tony Walker. This individual appears to have been accessing funds from financial institutions based in Singapore.
The UN believes that Pyongyang is trying to cover its tracks after making cryptocurrency raids, making "at least 5,000 individual transactions," and moving funds between addresses in several countries in an effort to throw investigators off the scent.
And the UN states that Pyongyang hackers favor spear phishing as a means of attack, claiming that the rogue state has enjoyed success with this strategy in the past, gaining control of bank computers in Bangladesh in 2016.
Last month, an expert told Cryptonews.com that smaller South Korean crypto exchanges were another favorite target for hackers from the North. The expert stated that hackers consider these platforms to be "low-hanging fruit," due to their often-low security levels.